Individualised & Inspiring
Giving you the confidence to achieve your goals, whatever they look like!
At Lifestyle Physio we are motivated to understand what you want to achieve, and get you back to living your best, healthiest life.
We know that what you want more than anything right now is to be free from pain. Imagine being able to return to what you love, without restriction. At Lifestyle, we make it our priority to understand your concerns AND your goals. 
Cronulla has been our home for over 11 years now, and we've been building relationships with local families like yours since we began Lifestyle. Our aim? To help them regain the life they love, getting them active and pain-free. 
Our goal is to always address the why, not just the symptoms. This provides you with relief that is long lasting.
What is persisting pain holding you back from?
Achieving your health and fitness goals starts here​.
Tell us what has been happening, and when. Has this happened before? And most importantly is it stopping you?
During the consultation we will learn what we can about how you move and work to give you a diagnosis.
Often half the battle is not having a detailed plan, or understanding of what has happened (or is happening).
We provide you with the information you need and accessibility to us, your therapists to ask any questions- even after your consultation.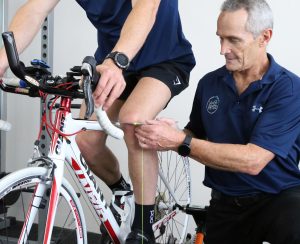 Ready to get back to loving your life?
We welcome private, self-funded patients, those with private health cover, Workcover, EPC, DVA and NDIS. We are able to provide extended consultations for complex conditions, home visits and telehealth appointments.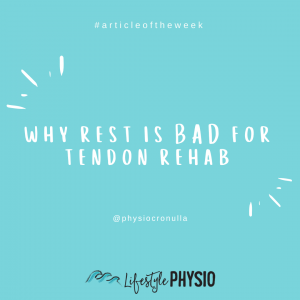 1. DON'T rest. Tendon injuries can happen because you are OVERloaded or UNDERloaded. Basically tendons don't like change with an adaptation phase of up to