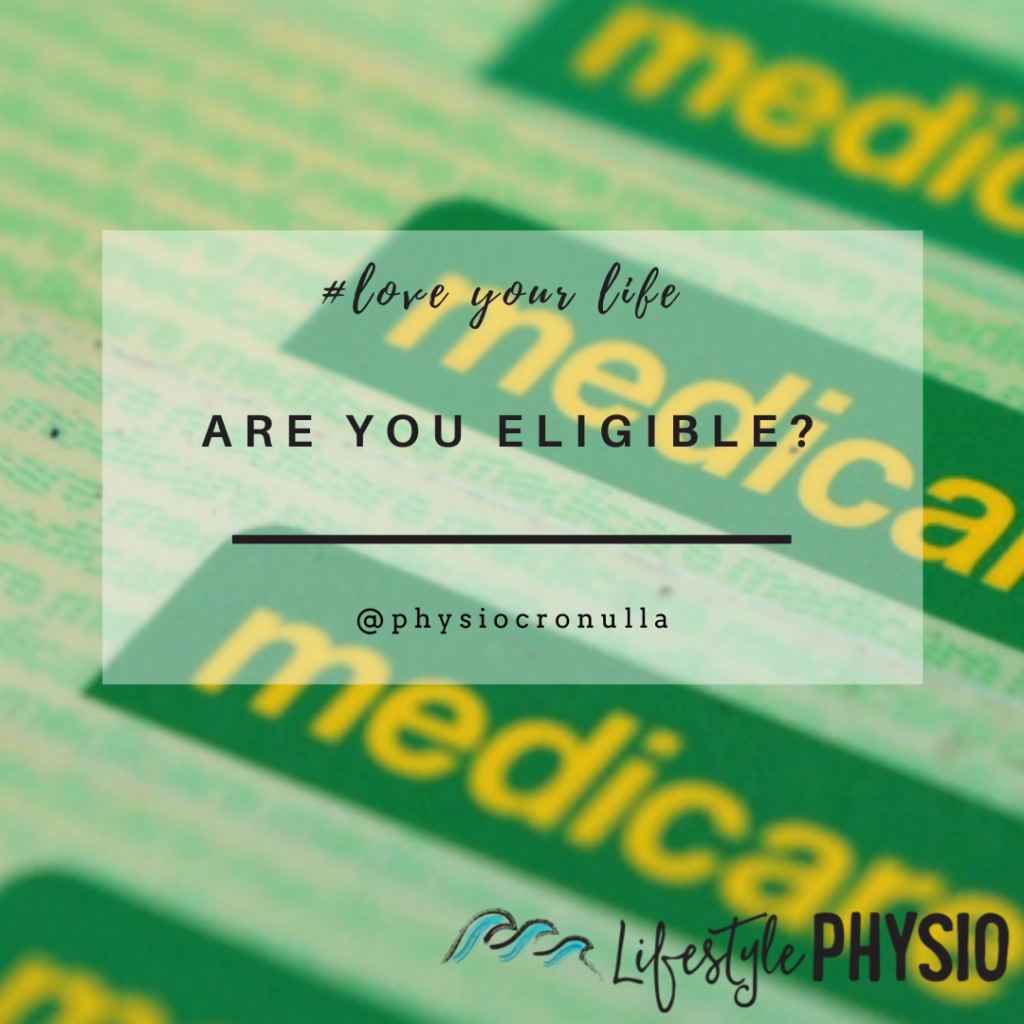 Did you know that Medicare provide a rebate for Physiotherapy?
The Australian government recognise physio as a vital treatment option for many conditions. These include chronic pain, arthritis, fibromyalgia and back pain.
We want you to access the help you need, and can explain the rebate process.
What is Chronic Disease Management?
Chronic disease management is a care plan initiated by a GP's referral to a physiotherapist or exercise physiologist (or other allied health practitioners) for management of a health condition.
Am I eligible?
CDM's are designed for people who are dealing with a chronic condition for longer than 6 months (or if your condition is likely to be present for 6 months or greater). Examples include (and are not limited to) persistent musculoskeletal pain, diabetes, cardiovascular disease, respiratory disease or neurological diseases.
What does Chronic Disease Management do?
A CDM entitles you to 5 physiotherapy (or exercise physiology) visits per calendar year. 
Is there an age restriction on CDM's?
No! CDM's are for anyone who satisfies the criteria, regardless of age.
How much do I get back?
Medicare will give you a rebate of $54.60 for each of the 5 visits. If you have reached the Medicare safety net threshold, you may be eligible for a greater rebate.
How does it work?
Visit your GP to have your eligibility assessed.
Your GP will fill out a care plan which you will bring to your next physiotherapy or exercise physiology appointment.
Your physiotherapist will then liaise with your GP, giving them regular updates on your progress.
If you think you are eligible make an appointment with your GP, or give us a call to discuss it on 8544 8484.