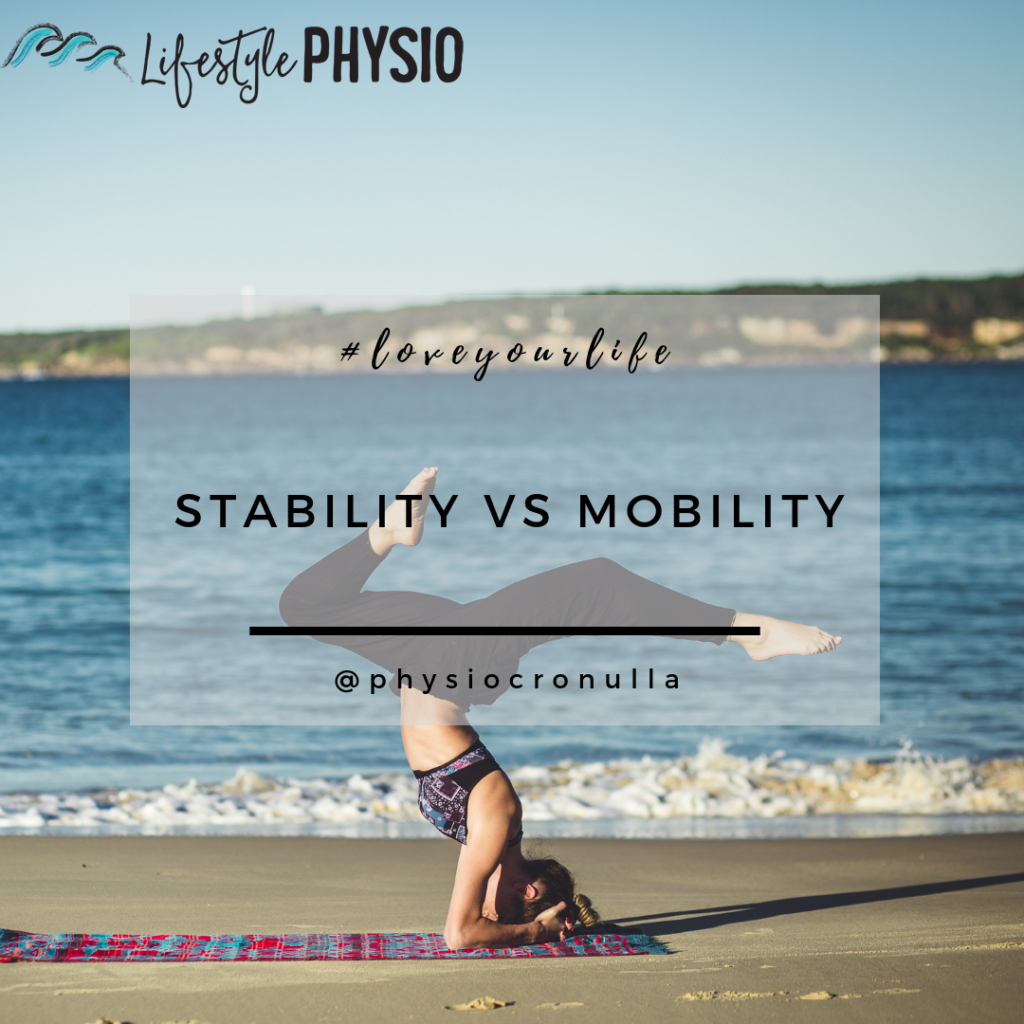 Mobility or stability?
In the age of social media and "insta-physio", you may have seen the terms mobility and/or stability thrown around quite a lot- everybody claims to have the "magic exercise". But what do these terms really mean??
In order to move with optimal efficiency, our body requires a finely tuned balance between mobility and stability. In a nutshell we need joints to move well, whilst our muscular system works effectively to provide stability or efficiency through movement. When joints are stiff and don't entirely do what they are required to do, they utilise another structure to compensate and make up the difference. The muscles working to move those joints have to work harder and less efficiently; this is how energy leaks occur from our musculoskeletal system, and overload occurs as a result.
Everybody is different, but a general rule of thumb on what to work on throughout the body is as follows:
Shoulders: Stability
Thoracic spine (upper back): Mobility
Lumbar spine (lower back): Stability
Hips: Mobility
Knees: Stability
Ankles: Mobility
Feet: Stability
Check out our social media for more ideas on how to implement these into your daily life.
#loveyourlife #stabilityvsmobility #physiocronulla #rehab