Stand up straight. Really straight. Shoulders back. Now hold it. Keep reading…
We have identified that lack of free movement in the thoracic spine can cause pain and limitation. We know that to stretch we often need to use combined movements of rotation and flexion or side bend and extension. We know that improving thoracic mobility we reduce the risk of lumbar spine pain or shoulder injury. So, we need to know how to keep our thorax moving.
How's your posture? Still standing up straight? Probably not.
There are a few reasons why.
Your awareness level dropped. You didn't have enough feedback to tell you to stay in that position.
Your thoracic spine wants to follow the path of least resistance. As we move into extension (an exaggerated upright position) the resistance to move increases, it gets harder to do.
Your muscles don't have the endurance they need! They get tired.
We have used tape and postural training to correct your awareness, we have prescribed appropriate mobility exercises to deal with reason 2. Now to build some bulk!
It is important to recognise the job of the thoracic muscles. They are stabilisers and they assist in movement. But they do not do this like a bicep might do. In the gym we use our biceps to do a powerful curl, we might do 8 of them with a big heavy weight before we tire and move on to the next exercise.
Imagine only getting to stand up erect 8 times in a day or take 8 steps in a day. If we trained these muscles for power (theoretically) that's what would happen. But the thoracic back extensor muscles are postural, they need to be "on" for long periods of time at a low contraction level. So our exercises need to match.
Which exercises suit you most will depend on where your pain is and how much movement you have available. But here are some you could try: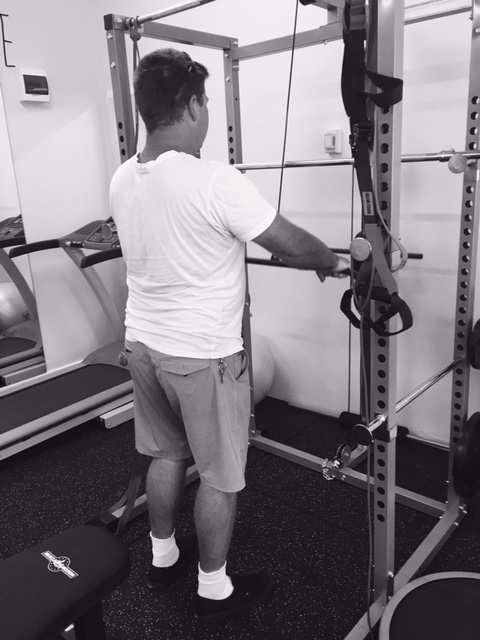 A standing straight arm pull down. Works your trunk muscles in a neutral position that is extremely functional.
Side plank with threading the needle rotations. More challenging than it looks!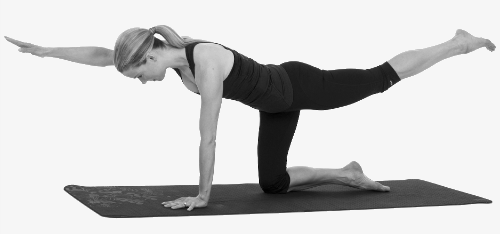 Kneeling supermans, too easy? Try the full version, laying on your tummy lifting both arms and/or legs.
Need something more challenging (or less)? Give us a call 8544 8484.
#physiocronulla #thoracicspine #rehab #strong #loveyourlife