Spinal pain is one of the most common complaints we see in the clinic. Unfortunately it is very badly understood and the fear associated with it significant.
There are many sources of pain in the spine.
Bone. Pain can develop due to boney stress, load or fracture. The most commonly seen sights of pain caused by bone are the facet joints.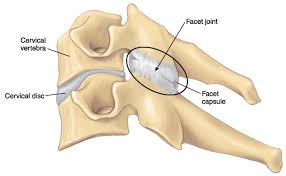 There are two facet joints on each spinal segment and are innervated by spinal nerves. If you have pain from a facet joint you will likely still be able to bend forward but bending backward will elicit pain. Pressing on the skin around the joint will be painful and sitting in a car can be extremely uncomfortable.
Muscle. Spasm in your muscles can be more painful than people realise and it is common for patients to say "it must be more than just a muscle".
Inflammation in a muscle presents as swelling to the area as your body attempts to heal. Pain will be felt when you activate the muscle… so a lot.
Disc. The most commonly known cause of pain. Your disc sits between each vertebral body and acts as shock absorption to distribute the load through your spine. Disc injury most commonly occurs in those aged 25-50, overweight or doing unaccustomed activity or exercise. The pain you feel is often severe and radiates into your gluteal or down your leg. Bending forward is painful and disc pain is often accompanied by a list- that is your body is bent away from the pain source.
Ligament. Your spine is supported by strong ligaments under the layer of muscles. Injury occurs following impact or repetitive motions. Pain can be long lasting as ligaments take longer to heal due to their reduced blood supply. Pain will be felt at the extremes of movement.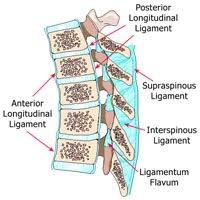 #physiocronulla #spinalanatomy #loveyourlife