We spoke about looking for improvements to your squat technique. Today we talk about how to actually fix them.
Mobility.
Stretch you say? Not always. It is a common misunderstanding that tight muscles mean short muscles, a lot of the time tight muscles are weak muscles. If your mobility has been identified as a problem, next step is to identify length vs strength as the concern.
Start from the top. If your hips are tight, add some stretching into the routine. Think about the posture you achieve with a squat, make your stretch functional.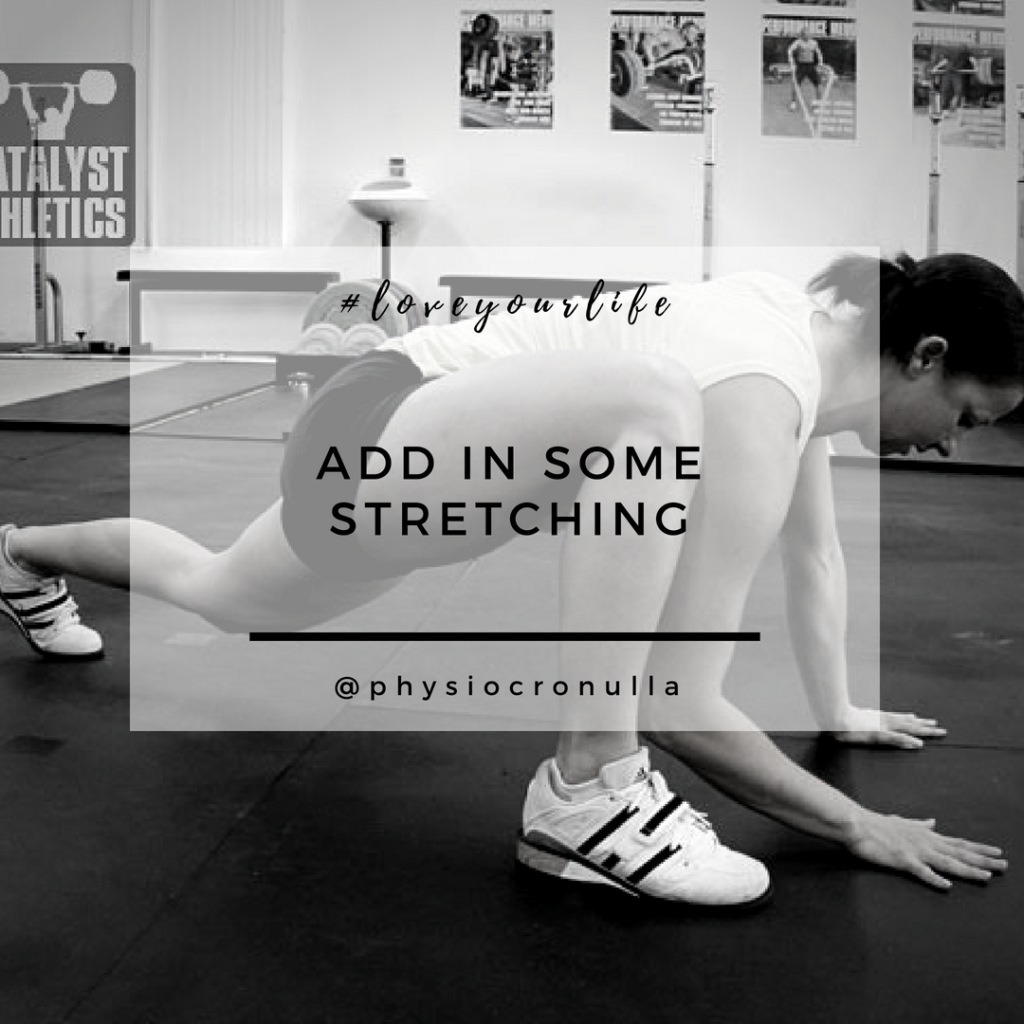 For example, the spiderman lunge.
Now, what caused the tightness? Stand on a small step (in front of a mirror) and one leg at a time, step down trying to keep your hips level. If weakness is a concern you will have a "sit-down" posture and your knees with "collapse" inward.
Motor Control or lack there-of.
Mobility is good, so maybe it is just the movement pattern that is a problem. We need to teach the technique and your body needs to learn it bit by bit. For example we start some just learning where neutral spine is. Kneeling on hands and knees (hands under shoulders, knees under hips) with feet on wall. Here we practice rocking in and out of neutral spine. Using a broomstick from head to tail gives some feedback.
Progress would look like a prayer stretch, here we aim to drop your chest and "lift" your arms. Then maybe a tactical frog (yep that's actually a thing…), before progressing to an isometric squat hold.
Trying to cover every single deficiency and how to fix it would be nearly impossible, but we have presented the most common ones. We can help improve your tibial rotation, your foot mobility or timing. Leave us a question if you have one, message us your pics or come by and we will give you some help.
#physiocronulla #squat #loveyourlife