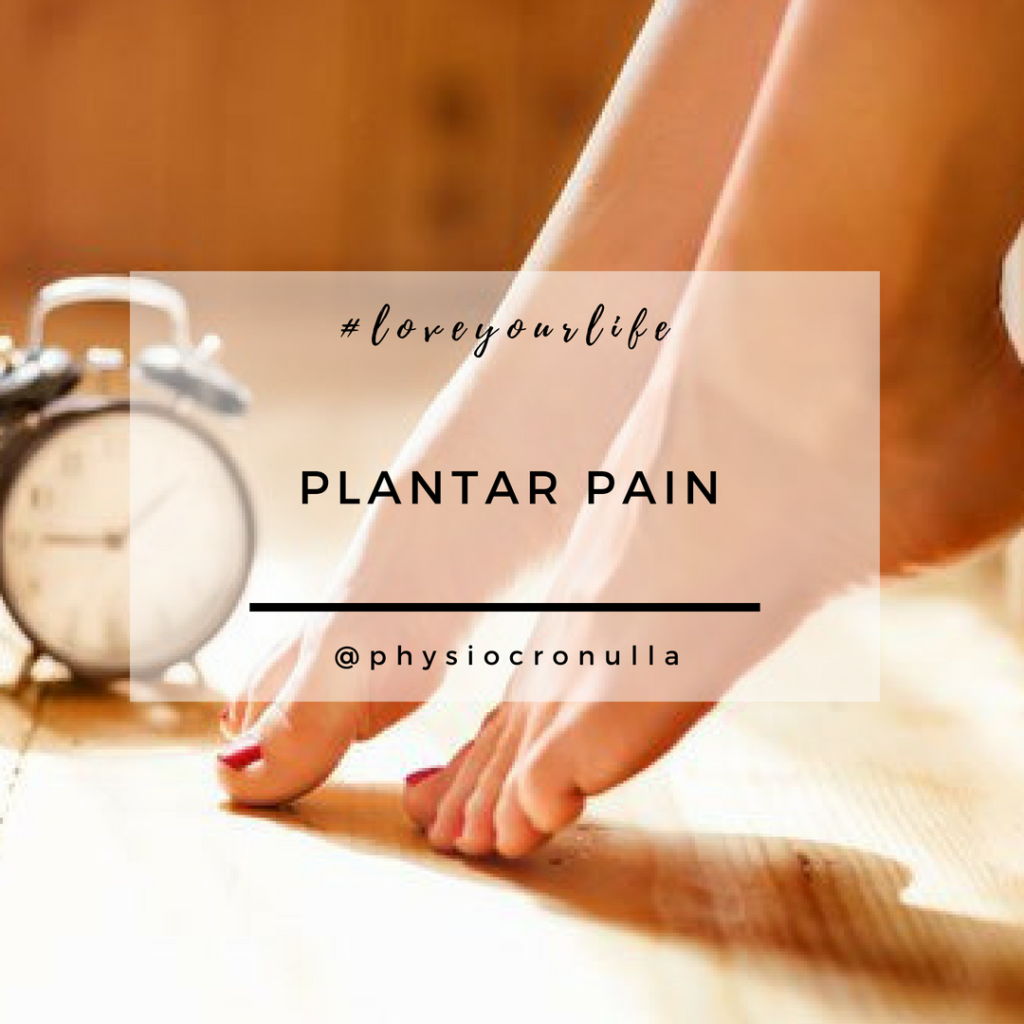 Treating plantar fasciitis can be tricky.
A physiotherapist aims to reduce inflammation, strengthen the tissue and offload the injured/inflamed plantar fascia.
Most importantly with plantar pain is a thorough diagnosis. All heel pain is NOT plantar fasciitis. There are a few things that can go wrong and inflammation(the -itis) is only one of them. So make sure and describe your symptoms in detail… does it hurt first thing in the morning? Is it with every step? Is it only after you run or jump? Or when you are at rest? Is it all shoes or only your thongs? All of these seemingly inconsequential things help.
Let's assume it is plantar fasciitis. Your physiotherapist may advise you to try and reduce the inflammation (which research tells us helps with pain relief) using ice or in some cases medication. An ice bath (your foot submerged in a bucket of ice water) is extremely effective.
Our first point of call for offloading the area is taping. We are aiming to support the muscles under your arch and reduce their workload. If this doesn't provide pain relief or if you are unfortunate enough that the inflammation has extended to a muscle tear, you may require further immobilisation in the form of a walking boot, or overnight boot (the passion killer).
At Lifestyle Physio our motivation is not only to reduce your level of discomfort but to also determine the CAUSE. Are there biomechanical concerns? Weakness or restriction higher up the chain? Or was it because you ran 10k in shoes that were completely worn out? Exercise prescription focuses on a gradual and graded reloading of the plantar fascia.
The loading of the plantar fascia has changed dramatically in recent times thanks to the publication of some well-done research. You may be prescribed a calf raise, using a funny looking contraption called the "Fasciitis Fighter" (or even just a rolled up towel!).  These loading exercises are done incrementally, starting with 12 reps x 3 sets aiming to take 3 seconds to get to the top of the movement, hold for 2 seconds before taking 3 seconds to return to the starting position. From here the reps reduce, the load increases and the sets increase. Your therapist may also suggest your hold time increase. Give them a try, remembering the golden rule that your exercises should not cause pain beyond a 3/10 (10/10 is the WORST you can imagine).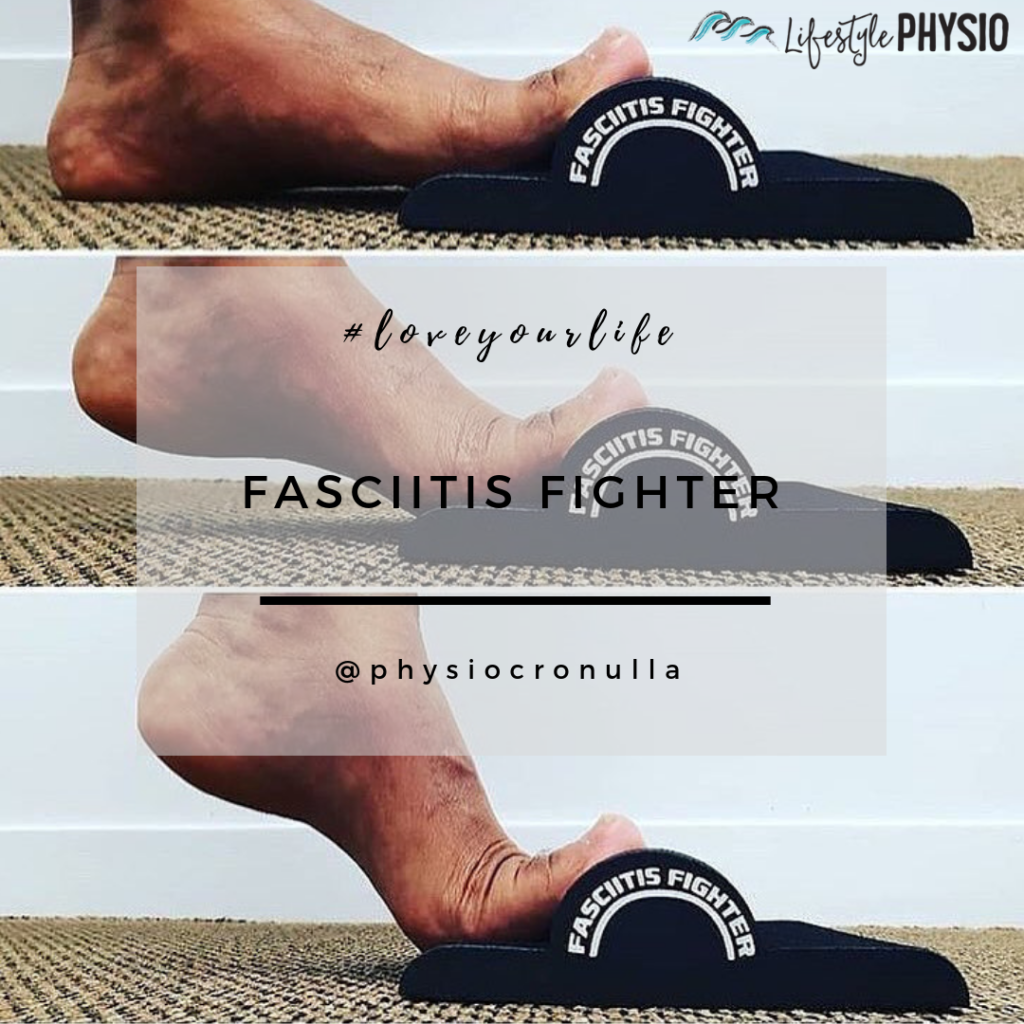 Our experience is that this injury "goes" chronic so very easily. Patients often come to us having spent good money on multiple shoes inserts from the chemist, new fancy shoes and have been stretching loads. BUT without the proper anti-inflammatory focus and gradual introduction of function the muscle doesn't cope and pain returns. Patients then get frustrated and go back to doing whatever it was they were doing when the injury occurred… round and round they go.
The lesson is, early intervention is best. A thorough assessment is essential and investigation (X-ray or MRI) may be worthwhile.
#physiocronulla #plantarfasciitis #loveyourlife