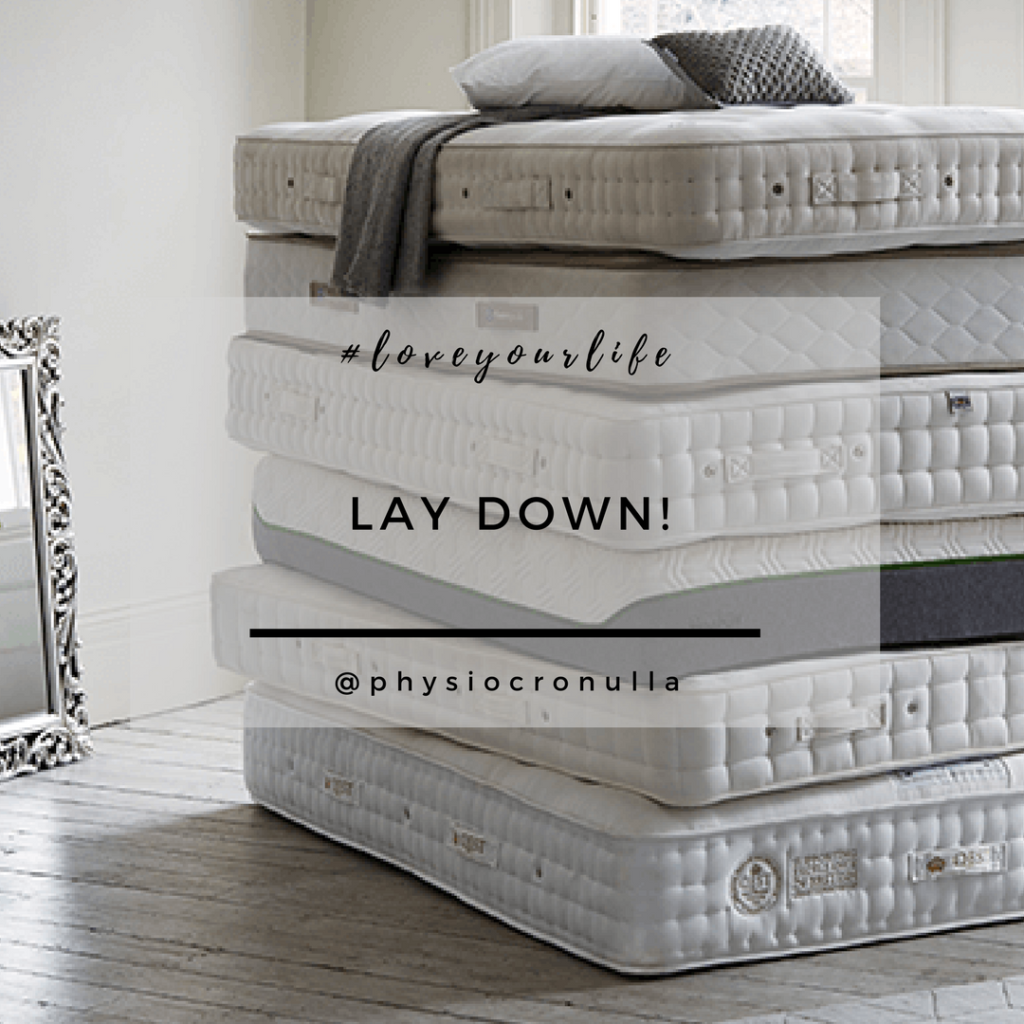 Do you know how old your mattress is? Is it at the end of its life?
Research does not provide a definitive answer to how many years is too many. The suggestion now is that latex and memory foam mattresses may last between 10-12 years while the standard innerspring only 8 years. Laurina from Domayne in Taren Point has given us some guidelines and advice to follow when shopping.
"Once you know that your mattress needs updating the next thing to decide is what you want out of a new one. Do you like a soft bed, one with bounce, something resembling concrete? Are you a hot sleeper, restless or have a history of spinal injury?"
An inner spring mattress provides the bouncy feeling we associate with. There are different gauges of coil, different stiffnesses and then different covers. A thick, plush pillow top may feel amazing in the shop but within months this can stop bouncing back. Maybe a replaceable mattress topper is the way to go.
If you prefer a stiff mattress, a memory foam doesn't bounce. Ask about foam thickness (ranging from 4-12cm) but also density. If some buoyancy is important latex mattresses have some spring-back. Natural latex provides anti-microbial properties and some manufacturers claim they last up to 20 years.
If you are a side sleeper, pressure relief is important and can be gained through a pillow top or foam overlay. An innerspring mattress may provide the most pressure relief, while a very firm mattress the least.
If you are a stomach sleeper, a memory foam mattress would envelope and suffocate. A firm surface would likely feel the most comfortable.
If you are a back sleeper, it comes down to what makes you comfortable. You need some support and some softness.
If you sleep next to a tosser… an innerspring mattress with individual coil pockets or a latex or stiff memory foam may reduce the spread of movement. BUT be careful because these traits may make the mattress less comfortable to the tosser and therefore increase tossing!
If you are a hot sleeper, try to avoid a latex or memory foam topper. Try for a natural fibre or add a removable protector.
It is important to really try it out. Don't sit on it. Don't gingerly bounce up and down. LAY DOWN! Lay down next to the person you'll be laying with. Listen to the advice and go with a budget. The mattress industry is a big one and you don't want to be confused by all the options.
Need more help? Laurina from Domayne can help, go in and visit.
#physiocronulla #domayne #loveyourlife