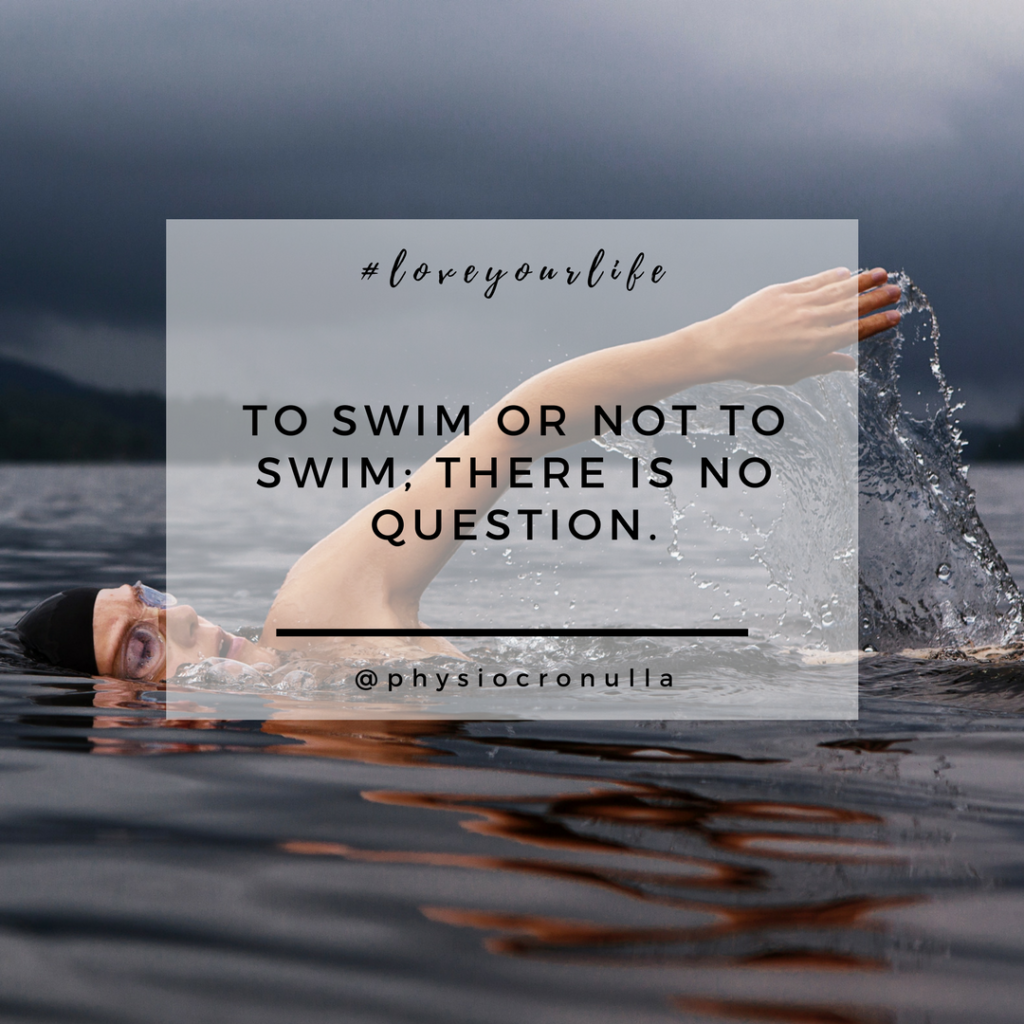 As swim event season approaches here are our tips to get you ready, motivated and excited for a challenge (whatever it may be!).
1. Be realistic. Unfortunately you won't swim like Ian Thorpe on first attempt but setting achievable goals will prevent disappointment. Being able to run for an hour doesn't translate to being able to swim an hour. As you did when you started any form of exercise, start small. Your goal might be a lap without stopping!
2. Quality NOT quantity. Swimming a lot with poor technique can lead to injury and frustration. Try to focus on rotating from your hips, use your core to drive forward and keep the water line on your forehead (don't look straight down or too far in front). Trying to correct your whole technique in one hit is overwhelming- pick one aspect and focus on that for a lap, then another. And always remember to breathe.
3. Gear or not? You don't need a swim bag full of "toys" just a cossie, cap and goggles. As you progress a pool buoy helps to float your hips and allows you to concentrate on your upper body technique; a kickboard helps to build your leg strength and paddles do the same for your arms. But slowly does it!
4. Pool etiquette- it's a thing. Stay left and seed yourself where you belong. Get in the FAST lane at the pool and you are struggling to make a lap? You are going to annoy the local speed demons. On the other hand, over taking is completely okay- do it as you would on the road.
5. Learn the lingo. Swim sets are generally structured into a warm up, main set and cool down. They often have 2 x 100 on 1:50 for example. This is read as 100m in less than 1:50 you then start your second 100m lap when the clock reaches 1:50. If you are unsure- ask someone on pool deck.
6. Find friends. Swimming on your own can be uninspiring and finding like minded friends helps with motivation, challenging you and teaching you. Most public pools have swim squads of all levels, local surf clubs will have swim groups in the ocean or ocean pools.
Motivated? Find a lifelong love of swimming and be rewarded with fantastic cardiovascular fitness, a whole body stretch and strength program as well as a non-weight bearing training alternative. #loveyourlife.