Online Consultation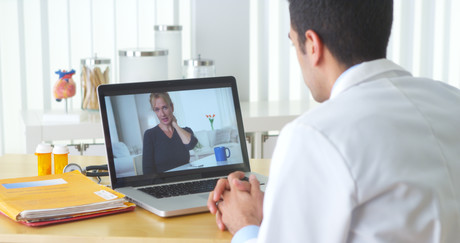 Use video conferencing to address your physiotherapy concerns with our knowledgeable and experienced team.  Continuing to manage recovery from injury or rehabilitation progressions.
You may be asked to perform some movements to assist us in evaluating your current physical condition. We are able to educate you regarding self management strategies and prognosis. Following the appointment relevant home exercises will be immediately available to you.
You will receive an email, clink on the link and follow the prompts. It is a 3 click process that takes less than a minute to connect. There is no software download or application costs to you the client.
If you require exercise equipment to perform your home exercises, for immobilisation of injury or tape for self application we can provide this for you sending them direct from our supplier, with no postage payable.
1m Exercise band or tubing